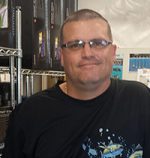 ---
Let's talk about the worldwide shortage of materials. It's no secret by now that completing a job can be very difficult. There are a few things that can be done to help.
We need to start looking at what on the job is missing (electronics). You might have to start substituting materials. VHF's, VHF antennas, mounts. It may not be what you are used to installing. However, if it's available and allows you to finish the job then it's worth discussing with the customer.
We all have our favorite brands of goods. I think the end users might be ok with what is on hand.  Everyday we give suggestions to alternate brands to get the job completed. This includes everything from chart plotters to NMEA cables.
These are difficult times we are all in. Try to be open-minded to alternate products that are available, and we all will get through this as a team.