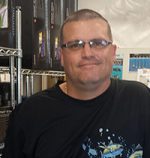 How many of you rolled your eye when you read this month's topic? I did and I'm the one writing it. There is a reason for this. It's because it is the first question you get from the manufacturer or me when you call for help. Software is what makes everything not just work but work well.
Keeping the software up to date is a must. Just like cell phones and computers MFD's need to be updated on a regular basis. Most updates now are done on a set schedule. These updates usually include bug fixes and enhancements to the user experience.
Just like I mentioned last month. One of the first questions in trouble shooting is "what software version are you running at"? If you get used to keeping software updates with all the time, it will help you in the long run. It will also solve a lot of headaches.
---
As an Example, here is how Garmin installation procedure would work.
Installation Instructions
Click on 'Download' and choose to save the file to your computer. Select an easy place to find the file, such as the 'My Documents', 'Downloads', or 'Desktop'.
Once the download is complete, go to the location where you saved the file. Unzip to extract the downloaded zip file. Double-click the Copy2Card.exe to copy the files from your computer to the SD card.
Power on the device and make sure all attached network devices are powered on as well.
Insert the card into the card slot of your primary device. Select 'Update Software' in the window that automatically displays. If you do not have a primary device with a card slot, please see your dealer or attempt to use the ActiveCaptain app to update software.
After the update completes, all Garmin Marine Network devices and NMEA 2000 sensors will have the latest software. This ensures all of the devices will be able to communicate with each other.

Note: If you have additional chartplotters connected to NMEA 2000 and not the Garmin Marine Network, you will have to independently update each chartplotter. After the update of the Garmin Marine Network completes, insert the update card into each NMEA 2000 chartplotter.