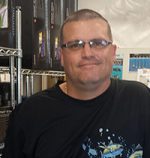 ---
Gift yourself this Christmas
It has been a long challenging year. Everyone has had lots of ups and downs. It's time to start getting ready for the big guy to show up with gifts. Chances are, you are the big guy.
A gift idea for you and your company could be treating yourself to the CED Marine Dealer Show. This will be on January 27th and 28th. You can sign up here.  It's going to be a great time with the manufactures there to answer any questions you may have. Also, the CED team will be there signing autographs. We will have glow-in-the-dark golf and fishing on the Disney lakes. Of course, the biggest gift is the extra profit you will make on buying at large discounts for the attendance-only specials! Instead of coal, give yourself extra green!
Bring the family and spend the weekend and take advantage of the discounted hotel rooms at the Orlando Hyatt Regency Grand Cypress Resort. We look forward to meeting all of you in person.