TRAINING AND EDUCATION OPPORTUNITIES
SOME TRAINING OPPORTUNITIES ARE NOW VIRTUAL (ONLINE). CONTACT THE TRAINING PROVIDER FOR INFO.
NOTE: NMEA ANNOUNCES IN PERSON TRAINING EVENTS AT SELECT 2021 LOCATIONS
ORGANIZATION

DOWNLOAD/LINKS

DETAILS

NOTES

Current NMEA Training Schedule
September 20th-24th, 2021
If You Are Not Already A Member Click on The Link To Become A Member and Download The Form To Register For The Free Member Event
Please fill out the form, scan and email to the NMEA National Office at clove@nmea.org
If you have questions, you can call 410-975-9425.

Current NMEA Training Schedule
PRE-REGISTRATION IN ALL COURSES IS REQUIRED.

See NMEA Link for Dates.

Current NMEA Training Schedule
June 15-18, 2021 Marriott North Hotel, Fort Lauderdale, FL

September 21-24, 2021 NMEA Conference, Orlando Doubletree Hotel, Orlando, FL

September 27, 2021 IBEX Show (Basic Marine Electronics Installer only) Tampa, FL

December 14-17, 2021 ABYC Headquarters, Annapolis MD
PRE-REGISTRATION FOR ALL COURSES IS REQUIRED.
IN-PERSON TRAINING. PRE-REGISTRATION IN ALL COURSES IS REQUIRED.
See NMEA Link for Registration Info.
Current ABYC Certification Programs- Available in English and Spanish
At this time training classes will be held online.
See ABYC Link for Dates.
NAVICO Authorized Reseller Application
Beginning September 1st, 2020, the only way that you can access NOLA is by using your Navico Customer Portal login details. Training is
available to authorized Resellers only. Click on the Link to complete the Application.
Continuous Dates - Check your Navico Portal or Rep for details.
Garmin Training Registration
Garmin classes for Authorized Dealers are typically held every other year, this information is subject to change. Check here for Updates.
2021-2022
Check Back for Future Dates.
Current AIRMAR Certification Classes
Airmar Technology has suspended Certified Installer classes. They will reschedule all classes in the future.
Check Back for Future Dates.
KVH Partner Registration
Many different types of training for KVH products are available to registered dealers. All classes and seminars are online.
Continuous
TECHNICAL BULLETINS AND PRODUCT UPDATES

Sign up for our newsletter to make sure you're always in the loop for important news, dealer incentives, technical updates and other announcements.

The NMEA is a worldwide, self-sustaining organization committed to enhancing the technology and safety of electronics used in marine applications and the profitability of its members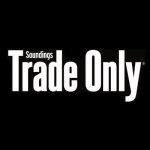 Daily News for Marine Industry Professionals. Subscribe to the magazine or join the newsletter for daily updates.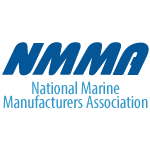 The NMMA is the nation's leading trade association representing boat, marine engine and accessory manufacturers. Become a member or see information about the organization.
The offical publication of the National Marine Electronics Association. For dealers, marine electronics retailers and their personnel.

The Master Dealer Program is a key component in NMEA's pledge to the boating public that NMEA dealers have the knowledge and expertise to deliver superior customer service.