TECHNICAL BULLETINS AND PRODUCT UPDATES
TRAINING AND EDUCATION OPPORTUNITIES
SOME TRAINING OPPORTUNITIES ARE NOW VIRTUAL (ONLINE) TRAINING OR HAVE BEEN POSTPONED/CANCELLED DUE TO COVID-19, CONTACT THE TRAINING PROVIDER FOR MORE INFORMATION.
ORGANIZATION

DESCRIPTION

DETAILS

DATES

Current NMEA Training Schedule
PRE-REGISTRATION IN ALL COURSES IS REQUIRED.
Due to COVID-19 precautions all current NMEA training classes will be virtual events.
See NMEA Link for Dates.
Current ABYC Certification Programs- Available in English and Spanish
Due to COVID-19 precautions, ABYC training classes will be held online.
See ABYC Link for Dates.
Navico Online Training is
available to authorized Resellers only. Click on the Link to complete the NAVICO Authorized Reseller Application
Beginning September 1st, 2020, the only way that you can access NOLA is by using your Navico Customer Portal login details.
Continuous Dates - Check your Navico Portal or Rep for details.
Garmin Training Registration
No Garmin classes are available at this time.

Garmin classes are typically held every other year, this information is subject to change. Check here for Updates.
2021-2022
Check Back for Future Dates.
Current AIRMAR Certification Classes
Due to the current global health concerns, Airmar Technology has suspended Certified Installer classes. We will reschedule all classes once the situation changes.
Check Back for Future Dates.
KVH Partner Registration
Many different types of training for KVH products are available to registered dealers. All classes and seminars are online.
Continuous

Sign up for our newsletter to make sure you're always in the loop for important news, dealer incentives, technical updates and other announcements.

The NMEA is a worldwide, self-sustaining organization committed to enhancing the technology and safety of electronics used in marine applications and the profitability of its members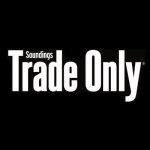 Daily News for Marine Industry Professionals. Subscribe to the magazine or join the newsletter for daily updates.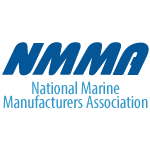 The NMMA is the nation's leading trade association representing boat, marine engine and accessory manufacturers. Become a member or see information about the organization.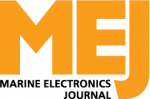 The offical publication of the National Marine Electronics Association. For dealers, marine electronics retailers and their personnel.

Locate an NMEA Master Dealer in your area for the highest standards of customer services and the best products.