April 13, 2021 – Transducer Selection – Part One
Keven Thomas, Lead Sales and Tech Advisor, CED Marine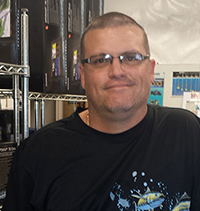 When it comes to selecting a transducer, there's a lot to consider. This can be the hardest decision of the electronics package and must be chosen with care, especially with thru-hull units since they require cutting a hole in the customer's boat. However, here's a few tips that should help make the selection process a little easier.
The first thing to ask the customer is "how are you using the boat?" If they are using it for fishing, then ask what are they fishing for? What depth will they mainly be fishing in? How they answer these basic questions will help you narrow the selection down to a few products, making the vast laundry list of transducers more manageable.
For example, if they are going to be cruising or boating with the family, maybe a 600 watt b60, b744v or transom mount transducer will work, depending on the boat.
With Bay boats and Flats boats we typically see 2-ducer installations these days, like a 300 watt b150m and an imaging 'ducer to look to the side and down. This gives regular 2d depth and temp along with the picture like detail sometimes out to 300 feet.
One other tip – Offshore boat transducers will definitely be in the 1kw and up frequency, such as the popular b175m medium frequency chirp or b175 low and high chirp 'ducers. This can be done in a variety of thru hull or in hull 'ducers depending on the boat and install preference or needs.
By doing a quick interview with your customer, it will help you gather the info you need to make the right product recommendations, and therefore help them make the correct choice for their boat and a sale for you.